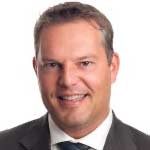 Marcel Schulze
Marcel is Managing Director of Tradinfo, a leading Financial Relationship Marketing Agency, specialized in global 1:1 investor conferences and investor relations (IR) services.
Up until 2008, he was senior partner for 10 years at the IR research firm Rematch, where he was responsible for advising European mid and large cap companies on their relationship with institutional shareholders and investors. Additionally, he also worked as lecturer at a university for applied sciences in Amsterdam and as trainer of different management/business simulation programs for banks and corporates.
He studied economics at Amsterdam University and is fluent in Dutch, English and German.
Marcel's business network encompasses CEOs, CFOs and IROs of European stock listed corporates. In addition, he has worked with numerous stock exchanges and financial institutions such as banks, asset owners, asset managers, private equity firms, family offices, etc. Finally, due to organising (match-making) events and specialty seminars, he is well connected to numerous high-level speakers and subject experts in Europe.