The European American Chamber of Commerce (EACC) develops and strengthens economic relationships between the European Union and the United States of America by promoting an ongoing dialogue between key players of the transatlantic business community.
We provide our members with access to transatlantic business opportunities and timely relevant information, resources and support on matters affecting business activities between Europe and the United States.
We started in Paris in 1926 as the French-American Chamber of Commerce, renamed in 2003 as the European-American Chamber of Commerce.
A private and independent non-profit organization, the EACC has affiliates in New York, the Carolinas (Greenville, SC), Cincinnati, Florida, Texas, Amsterdam and Lyon.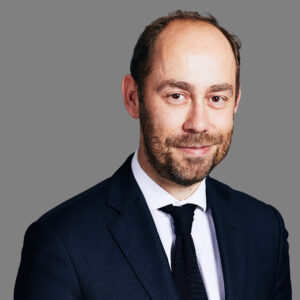 Guillaume MARTINEZ
ALVAREZ & MARSAL,
Managing Director Transaction Advisory Group & EACC President
Guillaume Martinez is a Managing Director with A&M's Transaction Advisory Group in Paris.
Mr. Martinez has over 22 years of experience in professional services, including more than 16 years in transaction services for both strategic and private equity clients. He has been working on over 200 buy-side, sell-side and financing engagements.
Mr. Martinez has extensive cross-border transaction experience globally in countries such as United States, United Kingdom, Nordics, Brazil, Southeast Asia, Japan, and North Africa. His industry experience focuses on aerospace & defense, hoteling & leisure and TMT sectors. Mr. Martinez has worked on numerous large and complex transactions involving both multinationals and large cap financial investors.
Prior to Alvarez & Marsal, Mr. Martinez was a transaction services partner in a big four firm in Paris where he headed the practice development toward corporates. He also did a secondment in New York where he specialized in assisting French clients investing in the U.S., as well as U.S. corporates and PE funds investing across Europe. He started his career with Arthur Andersen in the audit practice.
Mr. Martinez earned a master's degree in management from ICN Business School in France.
Mr. Martinez serves as Chairman for the Board of the European-American Chamber of Commerce. He is fluent in French and English, and has a working level proficiency in Spanish.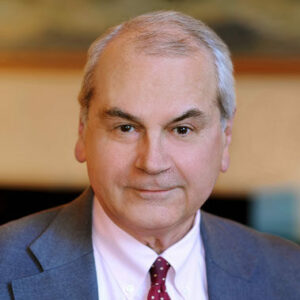 Michel BEJOT
Cabinet BERNARD HERTZ BEJOT,
Partner & EACC Secretary General
Michel Béjot started in New York with Cleary Gottlieb Steen & Hamilton and continued in Paris with Siméon Moquet Borde & Associés.
Armed with international training (Max-Planck-Institut in Hamburg, New York University), he advises and represents clients with their investment projects (foreign investments in France, as well as French investments abroad), their mergers and acquisitions (e.g., a 3 billion Euro investment by a foreign fund for an equity interest in one of the major French energy companies).
Michel Béjot has substantial experience in international litigations (intellectual property, advertising, media, distribution and agency) and has developed a robust practice in matters concerning information technology and the internet, starting at the outset of that technology in France by assisting some of the major access and content providers with their inception on the European market.
He represents French enterprises as well as large international groups of companies doing business in France, in both contentious and non-contentious matters relating to a variety of activities such as energy, food products, consumer goods, telecom services.
Michel Béjot is one of the founding members of the international organization now known as the Global Advertising Lawyers Alliance (GALA). He is also a member of the International Trademark Association, (INTA – member of the committee Right of Publicity), of the International Technology Law Association (ITechLaw), of the Autorité de Régulation Professionnelle de la Publicité (ARPP) and of the Board of directors of the European American Chamber of Commerce (EACC).
He participates regularly, as a speaker, in conferences in France and abroad on topics related to business law, advertising and media law. He published numerous articles in his areas of specialization, contributed to a number of publications and is one of the two co-authors of the set of books "Doing Business in France" which covers the entire field of French business law.
Michel Béjot is named, in the Guide Décideurs 2017-2018, in the following areas:
Financial and banking litigation,
Distribution Law & Restrictive Practices
in the WTR 1000 Guide – The World's Leading Trademark Professionals 2018 – among the experts recommended in the field of trademark litigation, and in the Who's Who Legal 2018, in the fields of information technology and personal data.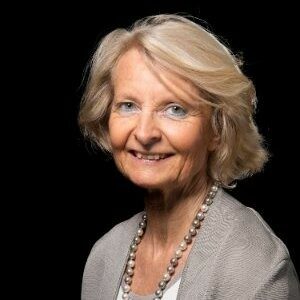 Nathalie BERLIET
CLASQUIN,
External Relations & Business Development Director & EACC LYON President
Nathalie Berliet has been working at CLASQUIN since 2006. Previously, she directed the CEFAM (Center for French-American Management Studies) in Lyon for 7 years.
She spent 15 years in the U.S. where she was in charge of distributing GAUMONT movies on the American market and the Head of Public Relations for the American subsidiary for 4 years.
Then Nathalie founded AMERICAN CONNECTION (an information broker and business intelligence company), which she directed in New York and Connecticut for 11 years.
Currently, Nathalie is president of the EUROPEAN AMERICAN CHAMBER OF COMMERCE (EACC Rhone-Alps Auvergne & Burgundy), vice-president of the LYINC (Lyon International Club) and a French Foreign Trade Advisor.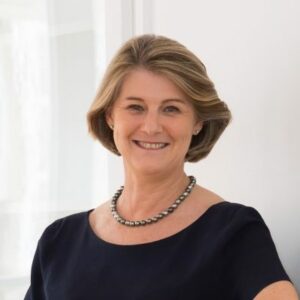 Anne DESMOUSSEAUX
ALATIS,
Partner
IP Attorney – Protection and Defense of IP Rights, Infringement, Licensing, Management of Intellectual Property Rights and Strategy. Founding partner of ALATIS.
Anne is a registered European Trademark and Patent Design Attorney with over 25 years of practice dedicated to the protection and enforcement of trademark rights, global IP strategies, oppositions, litigations and unfair competition.
She started her IP career in Washington, DC. When she moved back to Paris, she joined major IP firms and became Senior Partner. With her experience heading trademark departments, she started her own practice in 2012.
She provides comprehensive protection and portfolio management services, and legal counsel for a broad range of industries including luxury, consumer products, health products, cosmetics, software, aeronautics, hotel management and insurance services with a strong focus on international matters.
Her expertize revolves around trademark protection, trademark infringement, patent-design, copyright registration and enforcement. She is also proactive in domain names issues.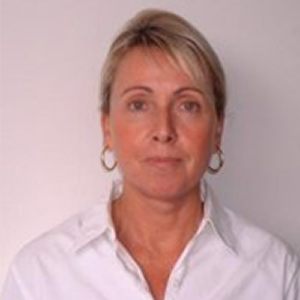 Caroline FODOR
TITANOX SA,
CEO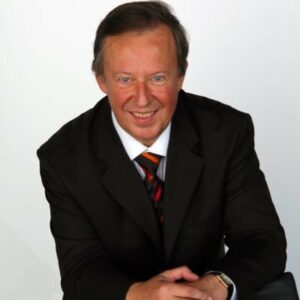 Joël JULLIEN
Joel Jullien Conseil,
Senior Advisor, Founding Partner of Deloitte France Audit and Consulting
As one of the Founding Partner of Deloitte France, Joël Jullien has over 30 years of experience with Deloitte. He has been the auditor on record of numerous local companies and assisted them with their growth and development.
He has assisted over twenty companies with their IPO and many more with their financial restructuring and capital expansion (including LBO, assets sale, JV, etc…).
Joël is acting as Senior Advisor for many of his clients, advising them on specific operations and generally sharing his extensive professional experience.
For over 15 years, Joël has proudly represented Deloitte with the Association NYSE-EURONEXT (for Middle Market) and was instrumental in the development of Deloitte's offices in Alger and Grenoble.
Joël is the Honorary President of the Association "Jeunes Ambassadeurs de Rhône Alpes," Administrator of the European American Chamber of Commerce in France and Manager of the company Publiski, a subsidiary of the French Ski Federation.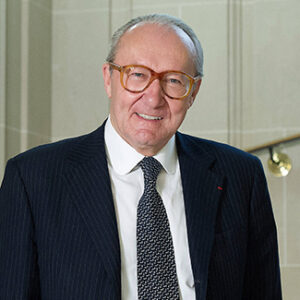 Jean-Pierre MARTEL
ORRICK RAMBAUD MARTEL,
Partner
Jean-Pierre Martel is a highly respected figure in French M&A and corporate law, advising on both complex transactions and sensitive disputes and regulatory matters.
He is called on by boards and management teams to advise on mergers, divestitures, corporate acquisitions and restructurings as well as litigations and arbitrations. He is the founding partner of the premier French boutique Rambaud Martel, which combined with Orrick's global platform in 2006.
Jean-Pierre has recently had a hand in the most significant cross-border deals in the French market. His work includes advising the board of Alstom on the $17 billion sale of its power units to General Electric, counseling L'Oréal on buying back 8% of its own capital from Nestlé, associated with the sale of assets, advising Peugeot's family on the restructuring of Peugeot SA's capital which involved China's Dongfeng Motor Group and the French state, the board of Club Méditerranée in the context of competing take-over bids from China's Fosun Group and Italia's Bonomi's Group, the board of Areva in the financial restructuring of the company. 
Chambers & Partners recognized Jean-Pierre as an "Individual Star" in Corporate/M&A, noting that he is a "seasoned and highly-respected M&A practitioner whose experience covers a wide range of transactional activities.
Jean-Pierre has also developed very substantial litigation and arbitration experience, being ranked Band 1 by Chambers in Dispute Resolution. Most notably, among his successes, the very high-profile Bernard Tapie Case where he has been assisting Consortium de Réalisation, the French government entity tasked with liquidating the assets of Crédit Lyonnais for the French State. Jean-Pierre won rulings from the Paris Court of Appeal in 2015 that withdrew initial arbitral awards that had required CDR to pay €404 million to Tapie's liquidators and companies and sentenced them to repay CDR the full amount plus interests and costs. He has just succeeded in obtaining visible Court decisions which have released from any criminal liability charged persons with tax fraud.
Jean-Pierre also serves as an arbitrator in ad hoc, ICC and AFA arbitration proceedings.
He speaks and publishes regularly.
Jean-Pierre is the founder and a member of the board of the Institute for Brain and Spinal Cord Disorders – ICM, a state-approved foundation which is on its way to becoming the leading international research center in Europe in the Neurosciences.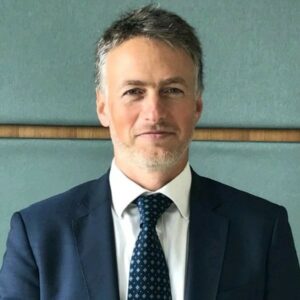 Michael BERAHA
BANK OF NEW YORK MELLON,
CEO France
Michael Beraha works closely with all business lines to promote The Bank of New York Mellon brand and its products and services to clients in France. His focus is ensuring clients receive the full benefit of the company's leading capabilities across its broad array of products and services. As Representative and Country Executive, he ensures the company's regulatory requirements are fulfilled in the French market.
Beraha joined The Bank of New York Mellon in 2005 and was most recently Client Executive responsible for the broker-dealer sector in Continental Europe. Prior to joining the Corporation, Beraha held a number of positions at Clearstream Banking. These included country management responsibilities for sales and relationship management in Ireland and responsibility for a number of Clearstream's largest custodian relationships globally.
Having grown up in Italy and the Principality of Monaco, Beraha attended Queen Mary College, University of London where he received a BA in European Business and Hispanic Studies. He is currently finishing an Executive MBA at Cass Business School, London, with specialties in Finance and International Management.
Woody Kerr, co-chair of Europe, Middle East & Africa at The Bank of New York Mellon, said: "The Bank of New York Mellon has had an office in Paris for 45 years, and we are more committed than ever to the French market. Under Michael's leadership we will continue to focus on delivering innovative solutions to clients to enable them to successfully navigate the complex global financial markets."
The Bank of New York Mellon has maintained a representative office in Paris since 1963.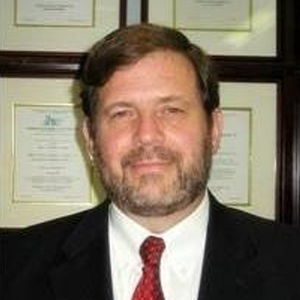 John PIRET
Newbury Piret & Co & Hyannis Port Research, Boston, Managing Director
John Piret is a Partner at Newbury Piret & Company Inc., an investment bank in Boston, where he manages M&A, private equity investment, licensing and joint venture/strategic alliance transactions for public and private companies. Dr. Piret leads Newbury Piret's international M&A activities, with an emphasis on assisting European companies who seek expansion opportunities in the US market. His specialties include strategic and financial advisory services with an international focus; in-depth acquisition search for the US and abroad; and performing sale, licensing, and valuation advisory of US assets. He is the Principal Appraiser for the firm and is expert at valuing technology companies; he is a Certified Valuation Analyst (CVA). Dr. Piret has extensive experience in the formation and development of technological and engineering companies.
Previously, he was President and founder of Corion Technologies, Inc., a maker of static electricity elimination instruments for the aerospace and process industries, focusing on sales, manufacturing, engineering and product development. He started at the Centre de Géostatistique et de Morphologie Mathématique [ENSMP, Fontainebleau France], where he used Applied Probability techniques to plan mining projects and to characterize materials and fluid flows. He was then a Visiting Lecturer in Chemical Engineering and in Geostatistics at the University of Wisconsin – Madison.
He subsequently worked in several engineering roles including Vice President – Technology for two start-ups in Houston TX, developing and applying new technologies for oilfield exploration & production, and performing technical & economic evaluations of oil-producing properties.
Dr. Piret is a Docteur ès Sciences Physiques [Mines ParisTech/Paris VI]. He received an AB in Applied Mathematics from Harvard University, and Masters' degrees in Chemical Engineering and in the Management of Technology from MIT.
He is a Director of Hyannis Port Research, Inc. [a manufacturer of high performance real-time Risk Management and Market Gateway solutions for U.S. Equities and other markets], and a mentor for MIT's Venture Mentoring Service. He previously served on the Advisory Committee for Shareholder Responsibility for Harvard University's Endowment fund, as a Director of Nascent Technology Corporation [a UAV avionics company], and as a member of the President's Council of the Olin College of Engineering.
John grew up in Paris France, while his father was Science Attaché at the US Embassy; he attended French primary and secondary schools and speaks French like a native.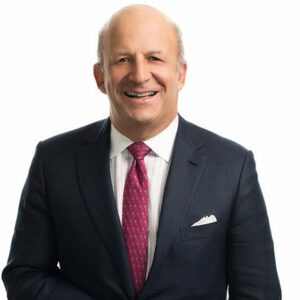 James D ROSENER
TROUTMAN PEPPER, New York,
Managing Partner & EACC New York President
Jim focuses his practice on domestic and international transactions and corporate finance. He advises private equity funds and corporations pursuing growth in the U.S. and throughout the world, including Europe, Latin America and Asia. His clients are involved in a variety of sectors and subsectors such as fintech, software, software-enabled services, health care and life sciences, business services, industrial, and manufacturing.
Jim structures and negotiates major transactions, including mergers and acquisitions, platform and follow-on acquisitions; distressed buyouts, corporate carve-outs and restructurings. He represents U.S.-based companies in transactions throughout the world, and is particularly experienced in the United Kingdom, Europe, India and China. Companies based in Europe, India, South America and Asia rely on Jim's guidance through mergers and acquisitions, financing and licensing transactions with domestic implications. He also works with management-led groups in the acquisition of businesses from divesting corporations.
Jim also advises corporations and financial institutions on all aspects of domestic and international public offerings and other capital markets transactions. He represents domestic and foreign issuers in public offerings in U.S. and foreign listings, venture and mezzanine capital raising, and traditional bank financing transactions. His clients also include issuers and bondholder groups in debt restructuring, recapitalization and work-outs. Jim regularly serves as international legal counsel to issuers and underwriters on off-shore public offerings in India, the United Kingdom and Europe.
Jim is a leader in the international business and legal communities, and a well-known advocate for expanding cross-border economic ties. He is founder and president of the European American Chamber of Commerce in New York and co-founder of its Paris-based chapter. He has served as president of the Corporate Law and Mergers and Acquisitions Commission of the Union Internationale des Avocats / International Association of Lawyers (UIA) since 2016.
Jim has decades of experience as a member of the board of directors of numerous companies, including several with international operations. He is president and a board member of the National Association of Corporate Directors, and is active in the Association for Corporate Growth, whose New York chapter named Jim "Lawyer of the Year" in 2015.
Long active in charitable and community matters, Jim is also founder and chairman of the board of the American Battle Monuments Foundation, a nonprofit organization created to augment and expand the work of the American Battle Monuments Commission, an independent U.S. agency that operates 26 cemeteries and 29 memorials, monuments and markers in 16 countries commemorating the U.S. armed forces.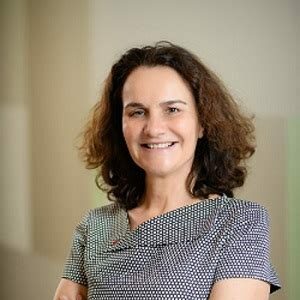 Thaima SAMMAN
Cabinet SAMMAN,
Partner, FIPRA International, Head of Digital
Thaima Samman is founder of Cabinet Samman, a law firm dedicated to public affairs, a member of Paris and Brussels bar associations and Head of the Digital Practice of FIPRA international in Brussels. She began her career as a founding member of the French NGO "SOS Racisme" before working for the office of MP Claude Bartolone, former Minister of Urban Affairs and President of the National Assembly. She joined the law firm, August & Debouzy in 1997 where she developed the Corporate Affairs department until 2001 when she took on the direction of the Corporate and Regulatory Affairs department of Philip Morris France. In 2003, she joined Microsoft to head its Legal & Corporate Affairs department in France. Shortly thereafter, Thaima was promoted to Associate General Counsel for Microsoft International leading the EMEA Corporate Affairs & Corporate Social Responsibility team until 2010.
Thaima is also one of the founders of the European Network for Women in Leadership (WIL), a blue-ribbon panel of women in high-level positions coming from the world of business, academia, and government, an expert at the European Center for Law & Economics (CEDE) at ESSEC business school and member of the Strategic Committee of the private equity fund Women Equity Partners, which focuses on women-led growth companies in Europe.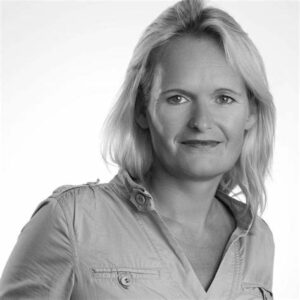 Charlotte TAUPIN
REED SMITH,
Managing Director
Secretary General of Reed Smith since 2010, Charlotte Taupin was a consultant director at the financial communication agency Actus Finance then director of communication at Boursorama, before creating and managing the communication and marketing department of the law firm Baker & McKenzie in Paris (2002- 2006).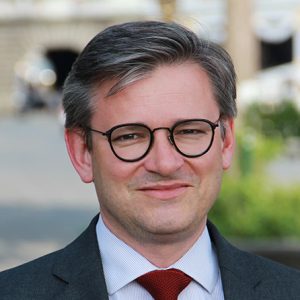 Jean-Charles TREHAN
LVMH
Head of External Relations
Jean-Charles Tréhan, a graduate of Sciences-Po Paris and ESSEC is director of external relations for the Louis Vuitton Moët Hennessy (LVMH) group.
In 2002, he was appointed special advisor to Alain Lambert (deputy minister in charge of the budget and budgetary reforms). In 2004, he successively occupied the functions of technical advisor to Dominique Bussereau (State secretary in charge of the budget and budgetary reforms), technical advisor and subsequently advisor to Jean-François Copé (deputy minister in charge of the budget and State reforms, government spokesperson). In 2006, he was appointed Public Affairs and institutional communication Director at the Sodexo Group. In 2010, he became Director the Air France Group press office. In 2012, Jean-Charles Tréhan was appointed Vice President Communication, information and content for the Air France Group. In 2015, Jean-Charles Tréhan was appointed Senior Vice President Corporate Communications at Air France-KLM.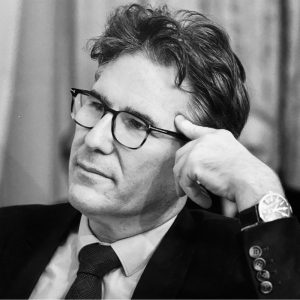 Olivier SALA
ENGIE
Group Vice President of Research & Innovation

Olivier Sala was appointed the Group Vice President of Research & Innovation at ENGIE in July 2021. Passionate about energy & carbon transition challenges and how technologies can contribute, Olivier is an experienced VP with a demonstrated history of working in the Energy and Services industry.
In 1993, Olivier Sala graduated from the University of Technology in Compiègne with a Master's in Mechanical Engineering, and in 1996 from ESSEC. He began his career at Air Liquide before moving into consulting at A.T. Kearney, followed by the Boston Consulting Group.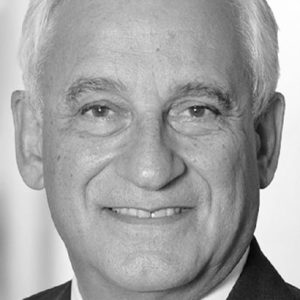 Pascal COLOMBANI
VALEO
Honorary Chairman
Pascal Colombani is Honorary Chairman of Valeo, former Director General of the Commissariat à l'Energie Atomique, Chairman of TII Stratégies, a consulting and investment company, and a corporate director.
A graduate of the Ecole Normale Supérieure and with a PhD in nuclear physics, Pascal Colombani is an expert scientist in nuclear physics, biotechnologies and information technologies.  He began his career as a researcher at the CNRS, then at Berkeley in California.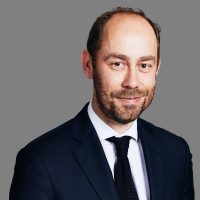 Guillaume Martinez,
President
Guillaume Martinez has over 22 years of experience in professional services, including more than 16 years in transaction services for both strategic and private-equity clients. Prior to Alvarez & Marsal, he was a transaction services partner in a big four firm in Paris where he headed the practice development toward corporates. He also did a secondment in New York where he specialized in assisting French clients investing in the US, as well as US corporates and PE funds investing across Europe. Guillaume Martinez earned an MA in management from ICN Business School in France.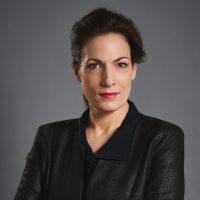 Katherine Prewitt,
Executive Director
Katherine is an American/French trilingual (English/French/German) marketing, communications and organizational development executive. Before joining the EACC in 2019, she acted as Head of Strategic Communications for the manufacturing group Accudyne Industries, Senior Advisor, Strategic Marketing & Development for the OECD's International Energy Agency and Head of Marketing, Europe for Proudfoot Consulting. Katherine has a Master's Degree from the Sorbonne/CELSA and a Bachelor of Arts from Brown University.

Contact: [email protected]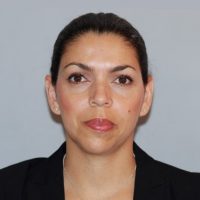 Catherine Zdziechowski,
Project Leader
Before joining the EACC in 2018, Catherine spent more than ten years in luxury hotels in the Marriott group. She previously worked at Club Med as a Customer Relations Representative. Trilingual (French-Spanish-English), Catherine has an undergraduate degree from UCLA and a professional qualification as a tourism and marketing project manager from the CNAM, Paris.

Contact: [email protected]
Our network was founded in Paris in 1926, originally as the French-American Chamber of Commerce, renamed in 2003 as the European-American Chamber of Commerce.
We opened our first chapter in the United States with Cincinnati in 2007, followed by New York, Lyon, the Carolinas, the Netherlands, Miami and Texas. The EACC Network is currently expanding and is adding new chapters across the United States and Europe. 
To connect with other chapters, or learn more about how you can become part of the EACC® Network, contact Katherine Prewitt at [email protected]
EACC Chapters in Europe and United States
EACC Network Executive Directors
Contact us for an introduction to our colleagues: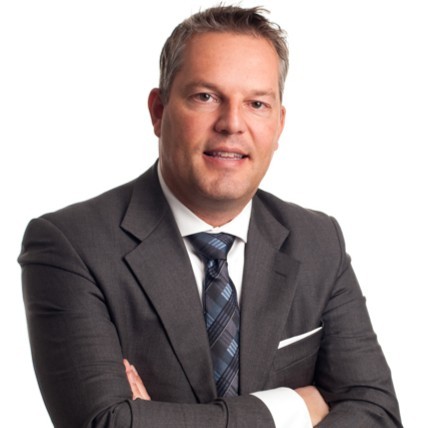 Marcel Schulze
EACC Amsterdam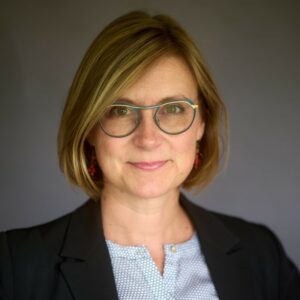 Sandrine Perreault
EACC Auvergne-Rhone-Alpes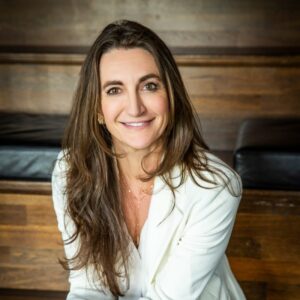 Nicole Fenyo
EACC Cincinnati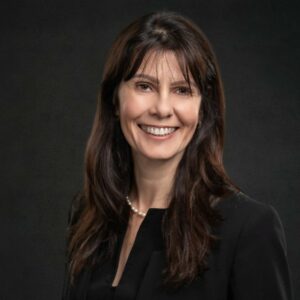 Fernanda Sieverling
EACC Carolinas
Yvonne
Bendinger-Rothschild
EACC New York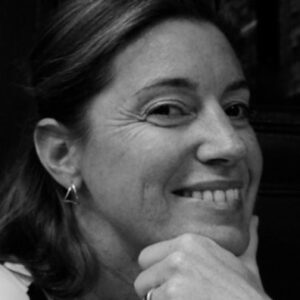 Christina Sleszynska
EACC Florida