"La mise en place d'un nouveau droit de PI pour les éditeurs de presse européens" avec Cédric Manara, Director, Head of Copyright, Google
Mardi 14 décembre
Café-accueil à partir de 8h30. Conférence de 9h00 à 10h30.
Cabinet Alerion
137 rue de l'Université, 75007 Paris
Métro : La Tour Maubourg / Les Invalides
En 2019, l'Union Européenne a créé un droit voisin du droit d'auteur sur les contenus des éditeurs de presse. Ce droit s'exerce uniquement en ligne. La France fut le premier des Etats Membres à introduire ce droit dans sa législation nationale, devenant ainsi le terrain d'expérimentation des difficultés et incertitudes que pose ce droit nouveau droit de propriété intellectuelle pour les plateformes en ligne. Quelles sont les limites de ce droit ? Qui en bénéficie ? Comment doit-il être mis en œuvre et géré ?
Conférence du Comité Propriété Intellectuelle avec Cédric Manara, Director, Head of Copyright de Google qui mettre en avant les questions pratiques nées de l'implémentation de ce droit voisin avec le regard croisé de Corinne Thiérache, Avocat Associé IP/IT du Cabinet ALERION.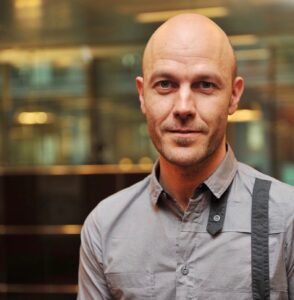 CÉDRIC MANARA
Director, Head of Copyright, Google
Après avoir été professeur de droit à l'EDHEC Business School jusqu'en juillet 2013, Cédric Manara a rejoint la société Google en tant que Senior Legal Counsel, Copyright, EMEA. Titulaire d'un doctorat en droit privé, ses domaines de spécialité sont le droit de la propriété intellectuelle et le droit du commerce électronique. Il a d'ailleurs été reconnu par le Journal of Intellectual Property Law and Practice comme l'un des meilleurs et plus influents spécialistes français en la matière. Head Columnist pour la Revue Dalloz, il a publié de nombreux articles dans le domaine du droit de la propriété intellectuelle appliqué à l'économie numérique. Cédric Manara a également été expert auprès du Center for .eu disputes et régulièrement consulté en tant qu'arbitre pour des conflits liés aux noms de domaine. Il figure sur la liste des experts académiques pour les questions de droit de la consommation, au niveau de l'Union Européenne.
Pour vous inscrire, contactez: [email protected]