Meet Up with H.E. Ms. Yaël German: "Ongoing developments in the Middle East"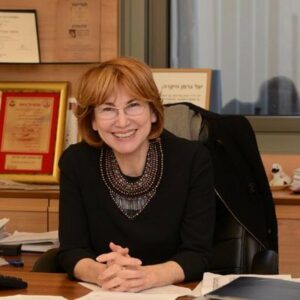 Off-the-record. Intervention en anglais.
**Réservé aux Membres et invités de l'EACC et l'EAPC**
Inscription obligatoire sur invitation. Places limitées
Pour plus d'informations, contactez Catherine Zdziechowski
Speaker
H.E. Ms. Yaël German

Ambassadrice d'Israël en France

Yaël German est une femme politique israélienne. Elle est maire d'Herzliya de 1998 à 2013, députée à la Knesset pour le parti centriste et laïc Yesh Atid de 2013 à 2020 et ministre de la Santé entre mars 2013 et décembre 2014. Le 3 août 2021, elle est nommée ambassadrice d'Israël en France par Yaïr Lapid, ministre des Affaires étrangères d'Israel.