English / Anglais




French / Français
EACC members think and act cross border. In this spirit, "Two Views" confronts perspectives of professionals from two different geographies, functions or sectors on a subject relevant to transatlantic business. 
Two communications professionals, one in France and one in the United States, compare notes about cross-cultural challenges and perspectives in their domain.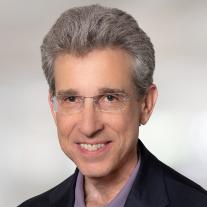 Jim Kent
Partner and Chief Marketing & Communications Officer, Thornton Tomasetti, New York, NY, USA [email protected]
What do you see as the most common communications pitfalls for European companies dealing with the American market?
Anne-Isabelle Fleming
It can happen that European companies are tempted to tailor their image and business approach to what they perceive to be American business practice and values—this, with a view to overcoming cultural differences and increasing their appeal. However, I believe it is more important for European companies to stay true to their own purpose, culture and brand image. In terms of communications, this means ensuring consistent quality and messaging in line with one's stated values. There is great beauty and value in diversity, and each culture has noteworthy strengths. Companies are better off making the most of their special national and corporate strengths. Presented in the right light, those strengths will be recognized for their true value.
Jim Kent
Sometimes those dealing with Americans see them as monolithic culturally and we are anything but. There are always exceptions, but in general, Midwesterners tend to be process oriented, while Easterners are focused more on results than means. Social graces are important in the South, and less of a focus in the North.
The US market is a reflection of this multiculturality. In our business — large complex engineering projects — no two client jobs are the same and nor are two clients.
In the B2B sphere, there are two aspects to the sales approach: the marketing and branding materials, and the human interaction. The branding is driven strongly by our corporate values, which I am a strong believer in. If client values intersect with yours, it's a match. If they do not, it's possible that you should walk away. The human interaction aspect is more fluid. Our business is very much relationship driven, as It's important for our clients to know that we understand their needs. In these interactions regional specificities can absolutely come into play and one can even make costly "mistakes." To give a very visible example, at a meeting in Chicago, all the men may be wearing ties, whereas in New York or Los Angeles you could be in the minority if you show up with a tie!
What's special about the European-American relationship and how can companies on both sides of the Atlantic make this relationship work to their advantage?
Anne-Isabelle Fleming
No two other regions in the world are as deeply integrated—historically, economically and culturally—as the U.S. and Europe. This situation alone should give European and American companies confidence in their shared market and their potential to make the most of it. In terms of communications, I believe companies should demonstrate this confidence by not shying away from what sets them apart. National character traits, both real and perceived, can constitute an advantage. For example, it could be said that France is synonymous with culture, savoir-vivre and engineering excellence, to name three French qualities. Therefore French companies might well highlight these qualities as applied to their activity. Likewise, Americans are known for being spontaneous, direct, and for getting the job done. So American companies should embrace these common perceptions. The bottom line: Be true to yourself. Your inherent qualities are what your potential customers are looking for!
Jim Kent
Scratch the surface of many Americans and you will find a common ground somewhere in Europe. A colleague of mine from Buffalo, New York turned out to have both Greek and French Huguenot roots. Another from Chicago is both Polish and Lithuanian. To Americans, this genetic tie puts European relationships under the category of long-lost cousin, which lowers resistance to acceptance of differences. Communications can therefore be honest and straightforward, built on a basis of mutual trust.
What changes have you seen in the corporate communications domain in recent years?
Anne-Isabelle Fleming
Today more than ever before, keeping a company's image current and fresh requires constant attention and effort. To maintain reputational capital and forward momentum, a company today must stay actively engaged in all ongoing dialogues relevant to its business. Before the social media phenomenon, communications strategies had a much longer shelf life!
There is also demand from investors, customers and regulators for increased transparency, in particular as regards environmental, social and governance (ESG) issues. CEOs are now being asked not just to deliver on promises, but to show results through compelling storytelling. Many still struggle to find their voice in communicating with key stakeholders on these issues, and to go further than just reporting.
Jim Kent
The idea of top-down or centrally mediated brand management has expired. Your clients define your brand; you don't; your employee colleagues, with every client touch-point they have, build the foundation for the brand. The work of communicators is evolving from authors and managers to enablers and teachers. In addition, in the US, erosion of trust in cultural institutions, such as family, schools and community, means corporate leaders are being called on to address issues of moral and ethical bearing, for which they are ill-equipped. Moral decisions were not part of the business curriculum, so how do we response to the murder of George Floyd? More than ever, communicators have a seat at the table for these discussions and must lead the leaders into uncomfortable and unfamiliar territory.
***
Anne-Isabelle Fleming, Partner, Fine Line Communications Consulting,
Paris, France
Jim Kent, Partner and Chief Marketing & Communications Officer, Thornton Tomasetti, New York, NY, USA
Les membres de l'EACC pensent et agissent au-delà des frontières. Dans cet esprit, « Two Views » confronte les regards de professionnels de deux géographies, fonctions ou secteurs différents sur un sujet pertinent pour les affaires transatlantiques.
Deux professionnels de la communication, l'un en France et l'autre aux États-Unis, confrontent leurs notes sur les enjeux et les perspectives interculturelles dans leur domaine.
Selon vous, quels sont les pièges de communication les plus courants pour les entreprises européennes qui traitent avec le marché américain? 
Anne-Isabelle Fleming
Il peut arriver que des entreprises européennes soient tentées d'adapter leur image et leur approche commerciale à ce qu'elles perçoivent comme étant les pratiques et les valeurs commerciales américaines, ceci dans le but de surmonter les différences culturelles et d'accroître leur attractivité. Cependant, je crois qu'il est plus important pour les entreprises européennes de rester fidèles à leur propre objectif, leur culture et leur image de marque. En termes de communication, cela signifie assurer une qualité constante et des messages conformes aux valeurs déclarées. Il y a une grande beauté et une grande valeur dans la diversité, et chaque culture a des atouts remarquables. Les entreprises ont intérêt à tirer le meilleur parti de leurs atouts nationaux et corporatifs particuliers. Présentées sous le bon jour, ces forces seront reconnues à leur juste valeur.
Jim Kent
Parfois, ceux qui traitent avec les Américains les voient comme culturellement monolithiques et nous sommes tout sauf cela. Il y a toujours des exceptions, mais en général, les habitants du Midwest ont tendance à être axés sur les processus, tandis que les habitants de l'Est se concentrent davantage sur les résultats que sur les moyens. Les grâces sociales sont importantes dans le Sud et moins importantes dans le Nord.
Le marché américain est le reflet de cette multiculturalité. Dans notre secteur d'activité — les grands projets d'ingénierie complexes — il n'y a pas deux emplois de clients identiques, ni deux clients.
Dans la sphère B2B, il y a deux aspects à l'approche commerciale : les supports de marketing et de marque, et l'interaction humaine. L'image de marque est fortement guidée par nos valeurs d'entreprise, auxquelles je crois fermement. Si les valeurs des clients recoupent les vôtres, c'est un match. S'ils ne le font pas, il est possible que vous deviez vous en aller. L'aspect interaction humaine est plus fluide. Notre entreprise est très axée sur les relations, car il est important que nos clients sachent que nous comprenons leurs besoins. Dans ces interactions, les spécificités régionales peuvent tout à fait entrer en jeu et l'on peut même commettre des « erreurs » coûteuses. Pour donner un exemple très visible, lors d'une réunion à Chicago, tous les hommes peuvent porter des cravates, alors qu'à New York ou Los Angeles vous pourriez être minoritaire si vous vous présentez avec une cravate !
Quelle est la particularité de la relation euro-américaine et comment les entreprises des deux côtés de l'Atlantique peuvent-elles faire en sorte que cette relation fonctionne à leur avantage ?
Anne-Isabelle Fleming
Aucune autre région du monde n'est aussi profondément intégrée – historiquement, économiquement et culturellement – que les États-Unis et l'Europe. Cette situation à elle seule devrait donner confiance aux entreprises européennes et américaines dans leur marché commun et leur potentiel à en tirer le meilleur parti. En matière de communication, je pense que les entreprises doivent faire preuve de cette confiance en ne boudant pas ce qui les différencie. Les traits de caractère nationaux, tant réels que perçus, peuvent constituer un avantage. Par exemple, on pourrait dire que la France est synonyme de culture, de savoir-vivre et d'excellence en ingénierie, pour ne citer que trois qualités françaises. Les entreprises françaises pourraient donc bien mettre en avant ces qualités appliquées à leur activité. De même, les Américains sont connus pour être spontanés, directs et pour faire le travail. Les entreprises américaines devraient donc adopter ces perceptions communes. L'essentiel : Soyez fidèle à vous-même. Vos qualités inhérentes sont ce que recherchent vos clients potentiels !
Jim Kent
Grattez la surface de nombreux Américains et vous trouverez un terrain d'entente quelque part en Europe. Un de mes collègues de Buffalo, New York s'est avéré avoir des racines huguenotes grecques et françaises. Un autre de Chicago est à la fois polonais et lituanien. Pour les Américains, ce lien génétique place les relations européennes dans la catégorie des cousins perdus depuis longtemps, ce qui réduit la résistance à l'acceptation des différences. Les communications peuvent donc être honnêtes et directes, construites sur la base d'une confiance mutuelle.
Quelles évolutions avez-vous constatées dans le domaine de la communication d'entreprise ces dernières années ?
Anne-Isabelle Fleming
Aujourd'hui plus que jamais, maintenir l'image d'une entreprise à jour et fraîche nécessite une attention et des efforts constants. Pour maintenir son capital de réputation et sa dynamique, une entreprise doit aujourd'hui rester activement engagée dans tous les dialogues en cours concernant son activité. Avant le phénomène des réseaux sociaux, les stratégies de communication avaient une durée de vie beaucoup plus longue !
Les investisseurs, les clients et les régulateurs demandent également une transparence accrue, notamment en ce qui concerne les questions environnementales, sociales et de gouvernance (ESG). On demande maintenant aux PDG non seulement de tenir leurs promesses, mais de montrer des résultats grâce à une narration convaincante. Beaucoup ont encore du mal à trouver leur voix dans la communication avec les principales parties prenantes sur ces questions et à aller plus loin que le simple signalement.
Jim Kent
L'idée d'une gestion de marque descendante ou centralisée a expiré. Vos clients définissent votre marque ; vous ne le faites pas ; vos collègues employés, avec chaque point de contact client qu'ils ont, jettent les bases de la marque. Le travail des communicateurs évolue d'auteurs et gestionnaires à facilitateurs et enseignants. De plus, aux États-Unis, l'érosion de la confiance dans les institutions culturelles, telles que la famille, les écoles et la communauté, signifie que les chefs d'entreprise sont appelés à aborder des questions de portée morale et éthique, pour lesquelles ils sont mal équipés. Les décisions morales ne faisaient pas partie du cursus commercial, alors comment réagir au meurtre de George Floyd ? Plus que jamais, les communicants ont place à la table de ces discussions et doivent conduire les dirigeants en territoire inconfortable et inconnu.
***
Anne-Isabelle Fleming, Partner, Fine Line Communications Consulting,
Paris, France
Jim Kent, Partner and Chief Marketing & Communications Officer, Thornton Tomasetti, New York, NY, USA