English / Anglais




French / Français
Two Views: New Playing Field
EACC members think and act cross border. In this spirit, "Two Views" confronts perspectives of professionals from two different geographies, functions or sectors on a subject relevant to transatlantic business. 
The global imperative to reduce greenhouse gases is forcing governments and private enterprise to redefine "business as usual." Our two experts discuss the world's changing economic model.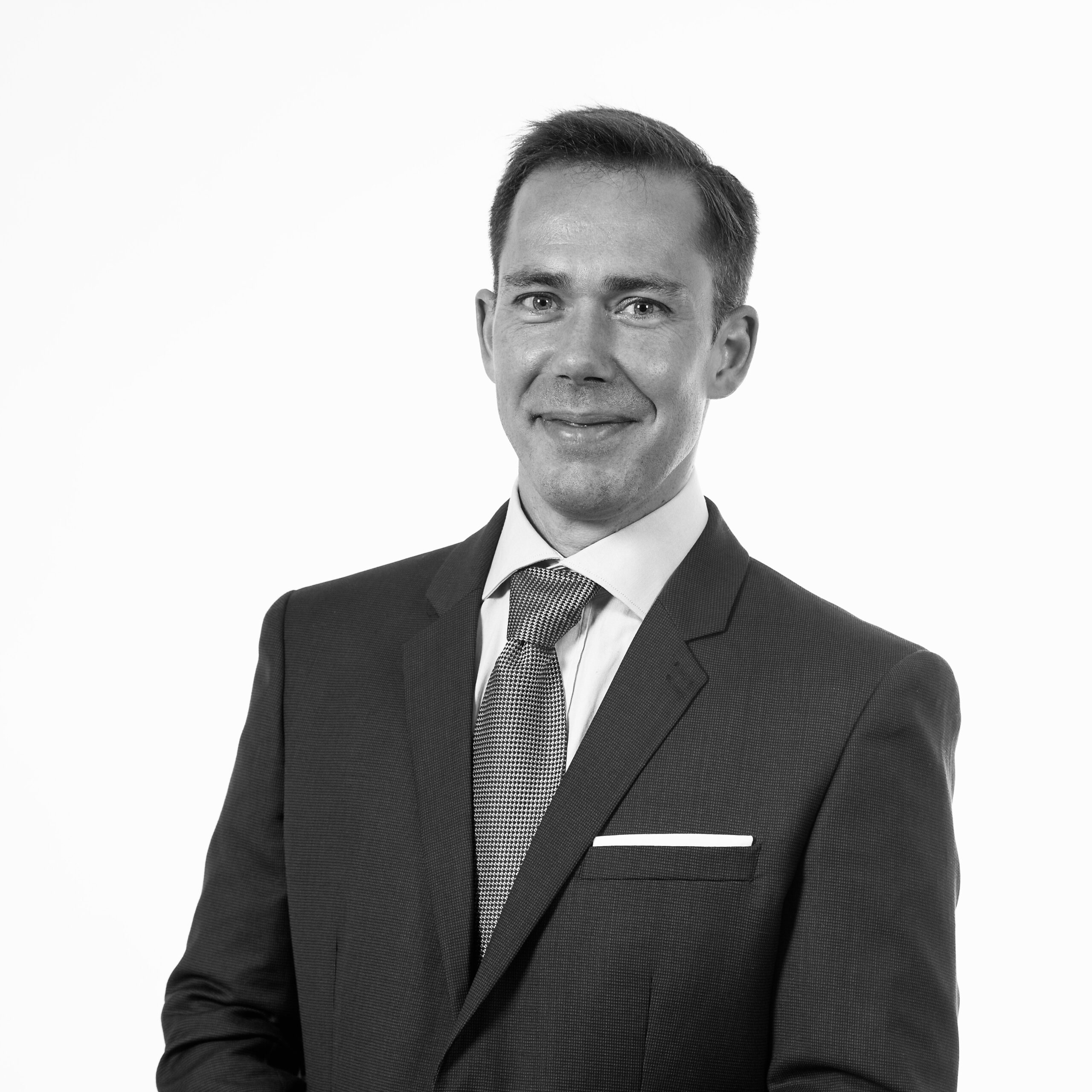 Adrien Fourmon
Head of Public Law, Energy and Environment practice, Jeantet Paris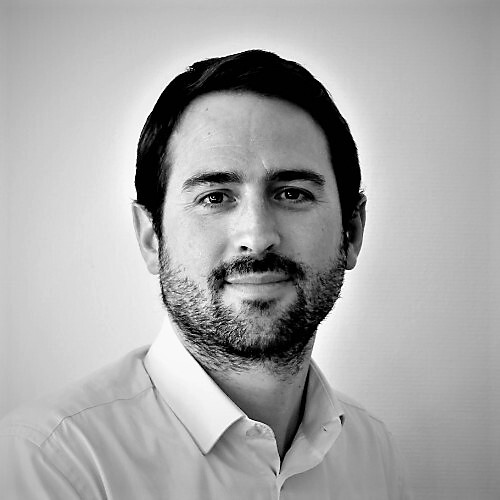 Julien Paulou
Director, Energy & Climate, Deloitte France
What new obstacles are companies facing as they seek to address climate change?
Adrien Fourmon
Disclosure and transparency are two primary challenges companies must overcome as they undertake the fight against climate change. Under the United Nations Framework Convention on Climate Change (UNFCCC), companies will have to provide reliable, transparent and comprehensive greenhouse gas information relative to their activities. The reporting requirements will include information on emissions reduction efforts as well as on finance, technology transfer and capacity-building. This transparency and reporting system will enable better understanding of and progress on climate actions.
An unprecedented number of companies and investors are now actively addressing the climate change challenge—making climate action commitments, pledging carbon neutrality or net-zero emission goals, and disclosing credible action plans to back up their ambitions.
Julien Paulou
It's true that demand for transparency and disclosure is more prevalent than ever, as witnessed by the recent announcement at COP26 of the establishment of the International Sustainability Standards Board (ISSB) which aims to develop a global baseline of sustainability disclosures for the financial markets. But the biggest challenge companies are now facing is to make their climate commitments come true. The last decade was the "decade of ambition", the next 10 years need to be the "decade of implementation" as global GHG emissions need to be halved by 2030. We have seen corporate commitments bloom in recent years but since the Kyoto Protocol entered into force in 2005, global emissions have continued to rise, compromising our ability to meet the 1.5°C target. Companies must now look beyond immediate financial performance and build the foundation of their future resilience by taking environmental impacts into account in their decision-making processes. The most successful companies will be those that anticipate this new paradigm and diversify their offers to steer away from carbon intensive activities. The European taxonomy will be a strong driver to channel financial flows towards green assets and financiers will increasingly be looking for green projects to fund.
Achieving emissions reduction targets will be difficult without binding legislation. Is the world making progress in this domain?
Adrien Fourmon
Climate change litigation is expanding, becoming a global phenomenon with plaintiffs seeking rulings that both private and government entities are being forced to address. For example, in France several environmental associations have sued the state for "climate inaction." Two cases come to mind: "Grande Synthe" and the "Affaire du siècle." In both these cases, the French government was convicted of failing to comply with the Paris Agreement. The government was given nine months to curb greenhouse gas (GHG) emissions such that they comply with the Paris Accord objectives.
Up to now, climate litigation has focused on companies that have contributed or continue to contribute to GHG emissions. Companies are also being targeted for failure to prepare for the effects of climate change. So yes, legislation aimed at inhibiting climate change is expanding around the world.
Julien Paulou
Progress is being made at different levels, but change is not happening as quickly as everyone would like. The European Emissions Trading System (EU ETS), established in 2005, has been the EU flagship programme to reduce emissions from heavy industries. However, until a recent series of reforms, its effectiveness was hampered by low carbon prices. The European Commission recently consulted about whether to extend the EU ETS to include road transport and the heating of buildings, which would allow the EU ETS to cover more than 70% of EU greenhouse gas emissions. The EU is also looking to tackle imported emissions and to reduce the phenomenon known as carbon leakage, which happens when production is moved to countries with less robust carbon standards. Earlier this year the EU presented the Carbon Border Adjustment Mechanism (CBAM), which proposes to equalize the carbon playing field by applying a carbon price on imported goods to Europe from countries with lower carbon standards. Under CBAM rules, EU importers would be required to purchase carbon credits at the price that would have been paid had the goods been produced under the EU's carbon pricing rules.
Which measures most need to be taken and why do we need the private sector to fund climate change action?
Adrien Fourmon
Finance and investment are two domains in which a commitment to fighting climate change is critical. During COP 26, nearly 500 global financial services firms agreed to align $130 trillion—some 40 percent of the world's financial assets—with the climate goals set out in the Paris Agreement. This kind of action will have an enormous impact on the achievement of climate goals, including limiting global warming to 1.5 degrees Celsius.
Another important measure is the European Commission's ongoing revision of climate action legislation as it relates to 2030 emissions reduction targets. Known as "Fit for 55," the legislation package is aimed at limiting the EU's emissions by at least 55% within the 2030 timeframe, and thereby positions Europe at the forefront of the fight against climate change.
Julien Paulou
While reducing emissions of existing facilities and operations is important, new investment initiatives must take measure of their impact at every step. This means not only the building of physical infrastructure but the design of logistics networks, supply chains and companies' very business models. 
The emphasis should be on energy sufficiency (avoiding unnecessary energy consumption) and energy efficiency (using energy efficiently). The energy transition will involve "green" energy resources ( biomass, green electricity, green hydrogen…). Serving the world's energy needs will require enormous capacities and there will not be enough green energy to go around. As a result, companies will increasingly be looking to secure energy resources for their needs. Some companies are beginning to either invest directly in their own energy production capacity or sign agreements with providers of renewable energies. For example, BASF recently announced the purchase of an offshore wind farm in Holland, with the aim to implement low-emission technologies at its production sites in Europe. This new and challenging economic dynamic effectively forces private enterprises to take a proactive role in the fight against climate change and to assess their level of risk exposure. Transition risks, or risks associated with the shift toward a more environmentally responsible society, need to be evaluated and anticipated to cover rising resource prices, environmental regulation, changing customer and investor expectations. Physical risks also require attention and investments in order to increase the companies' resilience against extreme weather events caused by climate change.
******
Adrien Fourmon
Head of Public Law, Energy and Environment practice, Jeantet Paris
Jeantet – Avocat – Adrien Fourmon : Jeantet
&
Julien Paulou
Director, Energy & Climate, Deloitte France
Produced in collaboration with Fine Line Communications. 
Les membres de l'EACC pensent et agissent au-delà des frontières. Dans cet esprit, « Two Views » confronte les regards de professionnels de deux géographies, fonctions ou secteurs différents sur un sujet pertinent pour les affaires transatlantiques.
L'impératif mondial de réduction des gaz à effet de serre oblige les gouvernements et les entreprises privées à redéfinir le « business as usual ». Nos deux experts discutent de l'évolution du modèle économique mondial.
À quels nouveaux obstacles les entreprises sont-elles confrontées dans leur lutte contre le changement climatique ?
Adrien Fourmon
La divulgation et la transparence sont les deux principaux défis que les entreprises doivent surmonter lorsqu'elles entreprennent la lutte contre le changement climatique. En vertu de la Convention-cadre des Nations Unies sur les changements climatiques (CCNUCC), les entreprises devront fournir des informations fiables, transparentes et complètes sur les gaz à effet de serre relatifs à leurs activités. Les exigences en matière de rapports comprendront des informations sur les efforts de réduction des émissions ainsi que sur le financement, le transfert de technologie et le renforcement des capacités. Ce système de transparence et de reporting permettra une meilleure compréhension et progression des actions climatiques.
Un nombre sans précédent d'entreprises et d'investisseurs relèvent désormais activement le défi du changement climatique en prenant des engagements en matière d'action climatique, en s'engageant à atteindre des objectifs de neutralité carbone ou de zéro émission nette et en divulguant des plans d'action crédibles pour soutenir leurs ambitions.
Julien Paulou
Il est vrai que la demande de transparence et de divulgation est plus répandue que jamais, comme en témoigne l'annonce récente à la COP26 de la création de l'International Sustainability Standards Board (ISSB) qui vise à développer une base mondiale de divulgation de la durabilité pour les marchés financiers. Mais le plus grand défi auquel les entreprises sont désormais confrontées est de concrétiser leurs engagements climatiques. La dernière décennie a été la "décennie de l'ambition", les 10 prochaines années doivent être la "décennie de la mise en œuvre" car les émissions mondiales de GES doivent être réduites de moitié d'ici 2030. Nous avons vu les engagements des entreprises fleurir ces dernières années, mais depuis l'entrée en vigueur du protocole de Kyoto en vigueur en 2005, les émissions mondiales ont continué d'augmenter, compromettant notre capacité à atteindre l'objectif de 1,5 °C. Les entreprises doivent désormais regarder au-delà de la performance financière immédiate et construire les bases de leur résilience future en prenant en compte les impacts environnementaux dans leurs processus décisionnels. Les entreprises les plus performantes seront celles qui anticipent ce nouveau paradigme et diversifient leurs offres pour s'éloigner des activités intensives en carbone. La taxonomie européenne sera un puissant moteur pour canaliser les flux financiers vers les actifs verts et les financiers seront de plus en plus à la recherche de projets verts à financer.
Il sera difficile d'atteindre les objectifs de réduction des émissions sans législation contraignante. Le monde progresse-t-il dans ce domaine ?
Adrien Fourmon
Les litiges liés au changement climatique se développent et deviennent un phénomène mondial, les plaignants cherchant à obtenir des décisions que les entités privées et gouvernementales sont obligées de traiter. Par exemple, en France, plusieurs associations environnementales ont poursuivi l'État pour "inaction climatique". Deux cas me viennent à l'esprit : « Grande Synthe » et « Affaire du siècle ». Dans ces deux affaires, le gouvernement français a été reconnu coupable de non-respect de l'Accord de Paris. Le gouvernement s'est vu accorder neuf mois pour réduire les émissions de gaz à effet de serre (GES) afin qu'elles soient conformes aux objectifs de l'Accord de Paris.
Jusqu'à présent, les litiges climatiques se sont concentrés sur les entreprises qui ont contribué ou continuent de contribuer aux émissions de GES. Les entreprises sont également ciblées pour leur incapacité à se préparer aux effets du changement climatique. Alors oui, la législation visant à inhiber le changement climatique se répand dans le monde.
Julien Paulou
Des progrès sont réalisés à différents niveaux, mais le changement ne se produit pas aussi rapidement que tout le monde le souhaiterait. Le système européen d'échange de quotas d'émission (EU ETS), créé en 2005, est le programme phare de l'UE visant à réduire les émissions des industries lourdes. Cependant, jusqu'à une récente série de réformes, son efficacité était entravée par la faiblesse des prix du carbone. La Commission européenne a récemment consulté sur l'opportunité d'étendre l'EU ETS au transport routier et au chauffage des bâtiments, ce qui permettrait à l'EU ETS de couvrir plus de 70 % des émissions de gaz à effet de serre de l'UE. L'UE cherche également à lutter contre les émissions importées et à réduire le phénomène connu sous le nom de fuite de carbone, qui se produit lorsque la production est déplacée vers des pays dont les normes carbone sont moins strictes. Plus tôt cette année, l'UE a présenté le mécanisme d'ajustement carbone aux frontières (CBAM), qui propose d'égaliser les règles du jeu du carbone en appliquant un prix du carbone sur les biens importés en Europe en provenance de pays ayant des normes de carbone inférieures. En vertu des règles de la CBAM, les importateurs de l'UE seraient tenus d'acheter des crédits carbone au prix qui aurait été payé si les marchandises avaient été produites conformément aux règles de tarification du carbone de l'UE.
Quelles mesures doivent le plus être prises et pourquoi avons-nous besoin du secteur privé pour financer l'action contre le changement climatique ?
Adrien Fourmon

La finance et l'investissement sont deux domaines dans lesquels l'engagement dans la lutte contre le changement climatique est essentiel. Lors de la COP 26, près de 500 entreprises mondiales de services financiers ont convenu d'aligner 130 000 milliards de dollars, soit environ 40 % des actifs financiers mondiaux, sur les objectifs climatiques définis dans l'Accord de Paris. Ce type d'action aura un impact énorme sur la réalisation des objectifs climatiques, notamment la limitation du réchauffement climatique à 1,5 degrés Celsius.
Une autre mesure importante est la révision en cours par la Commission européenne de la législation sur l'action climatique en ce qui concerne les objectifs de réduction des émissions de 2030. Connu sous le nom de «Fit for 55», le paquet législatif vise à limiter les émissions de l'UE d'au moins 55% d'ici 2030, et positionne ainsi l'Europe à l'avant-garde de la lutte contre le changement climatique.
Julien Paulou
Bien qu'il soit important de réduire les émissions des installations et des opérations existantes, les nouvelles initiatives d'investissement doivent mesurer leur impact à chaque étape. Cela signifie non seulement la construction d'infrastructures physiques, mais aussi la conception de réseaux logistiques, de chaînes d'approvisionnement et des modèles économiques mêmes des entreprises.
L'accent doit être mis sur la suffisance énergétique (éviter une consommation d'énergie inutile) et l'efficacité énergétique (utiliser efficacement l'énergie). La transition énergétique passera par les énergies « vertes » (biomasse, électricité verte, hydrogène vert…). Répondre aux besoins énergétiques mondiaux nécessitera d'énormes capacités et il n'y aura pas assez d'énergie verte pour tout le monde. En conséquence, les entreprises chercheront de plus en plus à sécuriser les ressources énergétiques pour leurs besoins. Certaines entreprises commencent soit à investir directement dans leur propre capacité de production d'énergie, soit à signer des accords avec des fournisseurs d'énergies renouvelables. Par exemple, BASF a récemment annoncé l'achat d'un parc éolien offshore aux Pays-Bas, dans le but de mettre en œuvre des technologies à faibles émissions sur ses sites de production en Europe. Cette dynamique économique nouvelle et exigeante oblige en effet les entreprises privées à jouer un rôle proactif dans la lutte contre le changement climatique et à évaluer leur niveau d'exposition aux risques. Les risques de transition, ou les risques associés à l'évolution vers une société plus respectueuse de l'environnement, doivent être évalués et anticipés pour couvrir la hausse des prix des ressources, la réglementation environnementale, l'évolution des attentes des clients et des investisseurs. Les risques physiques nécessitent également une attention et des investissements afin d'accroître la résilience des entreprises face aux phénomènes météorologiques extrêmes causés par le changement climatique.
******
Adrien Fourmon
Head of Public Law, Energy and Environment practice, Jeantet Paris
Jeantet – Avocat – Adrien Fourmon : Jeantet
&
Julien Paulou
Director, Energy & Climate, Deloitte France