English / Anglais



French / Français
EACC members think and act cross border. In this spirit, Two Views confronts perspectives of professionals from two different geographies, functions or sectors on a subject relevant to transatlantic business. 
With work environments stressed with digital transformation, and on its heels the COVID crisis, companies are increasingly turning to mediation, not just for conflict resolution, but as a way of ensuring smooth project execution. Our two experts, one a mediator and lawyer in a Paris law firm and the other providing innovative solutions in her role as head of Project Facilitation in a large global corporation, share their views with us.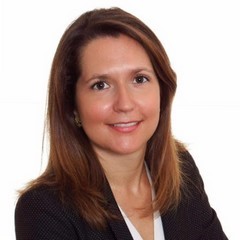 Morgane Mondolfo

Mediator, Partner - Employment Law, Squadra Avocats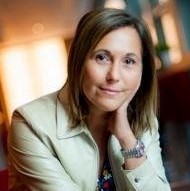 Sophie Cléjan

Head of Project Facilitation, Orange
1/ What is business mediation and how does it help companies?
Morgane Mondolfo
Despite an increasing sensitivity to issues relating to the psychological aspects of work relationships, the cost of conflicts in the workplace remains underestimated in most organizations and goes generally unmonitored. 
The parallels between healthy work environments and company performance are clear. Absenteeism, lower productivity and even psychological or sexual harassment, discriminations, industrial accidents, are often rooted in problematic work environments. A manager typically spends 30% of his working time on conflict resolutions, and 85% of employees are facing conflicts at the workplace on a recurrent basis.
Mediation is based on the premise that it is more advantageous for all concerned to negotiate than to confront. It is a tool designed to maintain or restore dialogue when conflicts arise and to ultimately find adequate and long-term solutions. In the legal sphere, it was developed in order that certain cases be resolved without the expense and time required by a court trial.
Sophie Cléjan
Business mediation is often perceived as conflict resolution. My role at Orange is better described as project facilitation. Ambitious and complicated projects are constantly underway in our company, with associated risks including costly delays or even cancellations when things don't go as planned. The human factor has been determined to be responsible for 50% of these types of problems — hence the value of project facilitation.
Issues arise not because people don't get along, but because of misunderstandings about roles and responsibilities, project scope, governance or finance. Individuals also bring their respective opinions, values and interests to the project, and these are not necessarily clear to the others at the outset.
Many problems can, and have been, anticipated and avoided. Our methodology is based on the principles of non-violent communication. We encourage the key players in large strategic projects to have a look at the project through the eyes of the other team members. We don't shy away from potential conflicts or sensitive subjects, because putting differing perspectives on the table often leads to a solution!
2/ Do you have an example of a situation in which project facilitation or mediation resulted in a positive outcome?
Morgane Mondolfo
The cases I work on usually concern employment and labor matters. Cases can drag on for years, in particular when decisions are appealed. I have worked on several recent cases where effective mediation helped us wrap up a case which otherwise would have cost our clients a good deal more expense and time. 
I worked as a mediator on a case recently which involved parties working in the same business sector. The pressure to reach an agreement was high. A condemnation for the company would have resulted in the payment of significant damages for unfair dismissal and management package. The Court of appeals judge suggested mediation, which was initially met with resistance on the part of both parties. Ultimately, however, the mediation process successfully shifted the approach to one where cooperation and exploration of practical solutions led to a speedy and effective resolution of the dispute.
Sophie Cléjan
A couple of examples come to mind:
I was brought in to facilitate a project this past year concerning the company's real estate assets. It was a complex project involving many legal and contractual issues. The goal was to streamline processes in order to respect the project's timeline and enable the smooth functioning of the team. Over the course of the three-month facilitation mission, participants engaged in clear and constructive dialogue about the execution of the project. The result was effective decision making and increased efficiency.
Another recent project involved a major new marketing drive for the group. Before beginning work on the project, the team took a day out to improve relationships within the group. People's roles were clarified and their respective visions for the project were voiced. Potential disagreements were thus put on the table, sensitizing team members to other people's interests and concerns. This session established a working dynamic which ultimately paid dividends in terms of the subsequent fluid execution of the project.
3/ What trends do you see emerging in the project mediation/facilitation domain?
Morgane Mondolfo
Some interesting legaltech companies are offering digital solutions for low-level disputes in commercial and consumer matters. I see this as part of a global trend toward increased awareness of the value of mediation.
The widespread acceptance of remote working as well as the digital transformation have had profound impacts on work methods worldwide. These changes have also led to the development of remote mediation, facilitating cross-border mediation — particularly helpful to global organizations. Mediation techniques are adjusting to these developments. Mediation is a mindset that is contributing to the smooth operation of global business, and deserves to be promoted among managers.
In parallel, lawyers will have to be trained in order to maximize success rates in reaching agreements through mediation as they are usually involved in the process and have to advise their clients in order to reach solid agreements.
Sophie Cléjan
At Orange, management has stepped up and addressed the issue of interpersonal difficulties. From what I have seen elsewhere, project facilitation initiatives vary in approach and scope. In some instances, facilitation techniques are used but not named as such. The decision to establish a dedicated project facilitation function must come from upper management and this often involves a cultural hurdle because of the fear of admitting that human relationships can lead to problems.
Mediation is a tool that can benefit all types of communities or groups. The role of the mediator is to ease tensions by facilitating and encouraging dialogue. The process involves looking closely at those moments when problems arise and enabling honest discussion. More globally it is about addressing the difficulties inherent in working relationships. Mediation is both a state of mind and a rigorous method designed to enable people to go from a will to convince to an ability to understand.
******
Morgane Mondolfo
Morgane Mondolfo | LinkedIn
&
Sophie Cléjan
Sophie Cléjan | LinkedIn
Les membres de l'EACC pensent et agissent au-delà des frontières. Dans cet esprit, Two Views confronte les points de vue de professionnels de deux géographies, fonctions ou secteurs différents sur un sujet pertinent pour les affaires transatlantiques.
Avec des environnements de travail stressés par la transformation numérique et dans la foulée de la crise du COVID, les entreprises se tournent de plus en plus vers la médiation, non seulement pour la résolution des conflits, mais comme un moyen d'assurer la bonne exécution des projets. Nos deux expertes, l'une médiatrice et avocate dans un cabinet d'avocats parisien et l'autre apporteuse de solutions innovantes dans son rôle de responsable de la Facilitation de Projets dans un grand groupe mondial, partagent avec nous leur point de vue.
1/ Qu'est-ce que la médiation d'entreprise et comment aide-t-elle les entreprises?
Morgane Mondolfo
Malgré une sensibilité croissante aux enjeux liés aux aspects psychologiques des relations de travail, le coût des conflits en milieu de travail demeure sous-estimé dans la plupart des organisations et n'est généralement pas surveillé.
Les parallèles entre les environnements de travail sains et la performance de l'entreprise sont clairs. L'absentéisme, la baisse de productivité et même le harcèlement psychologique ou sexuel, les discriminations, les accidents du travail, trouvent souvent leur origine dans des environnements de travail problématiques. Un manager consacre généralement 30 % de son temps de travail à la résolution de conflits, et 85 % des employés sont confrontés à des conflits sur le lieu de travail de manière récurrente.
La médiation part du principe qu'il est plus avantageux pour tous de négocier que de s'affronter. C'est un outil destiné à maintenir ou à rétablir le dialogue lorsque des conflits surviennent et à trouver in fine des solutions adéquates et pérennes. Dans le domaine juridique, il a été développé afin que certains cas soient résolus sans les frais et le temps requis par un procès devant les tribunaux.
Sophie Cléjan
La médiation commerciale est souvent perçue comme une résolution de conflits. Mon rôle chez Orange se décrit plutôt comme de la facilitation de projets. Des projets ambitieux et compliqués sont constamment en cours dans notre entreprise, avec des risques associés, notamment des retards coûteux, voire des annulations lorsque les choses ne se déroulent pas comme prévu. Le facteur humain a été déterminé comme étant responsable de 50 % de ces types de problèmes – d'où la valeur de la facilitation de projet.
Les problèmes surviennent non pas parce que les gens ne s'entendent pas, mais à cause de malentendus sur les rôles et les responsabilités, la portée du projet, la gouvernance ou les finances. Les individus apportent également leurs opinions, valeurs et intérêts respectifs au projet, et ceux-ci ne sont pas nécessairement clairs pour les autres au départ.
De nombreux problèmes peuvent, et ont été, anticipés et évités. Notre méthodologie est basée sur les principes de la communication non violente. Nous encourageons les acteurs clés des grands projets stratégiques à regarder le projet à travers les yeux des autres membres de l'équipe. Nous ne craignons pas les conflits potentiels ou les sujets sensibles, car mettre des points de vue différents sur la table mène souvent à une solution !
2/ Avez-vous un exemple de situation dans laquelle la facilitation de projet ou la médiation a abouti à un résultat positif?
Morgane Mondolfo
Les affaires sur lesquelles je travaille concernent généralement des questions d'emploi et de travail. Les affaires peuvent s'éterniser pendant des années, en particulier lorsque les décisions sont portées en appel. J'ai travaillé sur plusieurs cas récents où une médiation efficace nous a aidés à conclure une affaire qui, autrement, aurait coûté beaucoup plus de temps et d'argent à nos clients.
J'ai récemment travaillé comme médiateur sur une affaire qui impliquait des parties travaillant dans le même secteur d'activité. La pression pour parvenir à un accord était forte. Une condamnation pour l'entreprise aurait entraîné le versement d'importants dommages et intérêts pour licenciement abusif et forfait de gestion. Le juge de la Cour d'appel a suggéré la médiation, qui s'est d'abord heurtée à une résistance de la part des deux parties. En fin de compte, cependant, le processus de médiation a réussi à faire évoluer l'approche vers une approche où la coopération et l'exploration de solutions pratiques ont conduit à une résolution rapide et efficace du différend.
Sophie Cléjan
Quelques exemples me viennent à l'esprit :
J'ai été amené à animer un projet l'année dernière concernant les actifs immobiliers de l'entreprise. Il s'agissait d'un projet complexe impliquant de nombreuses questions juridiques et contractuelles. L'objectif était de rationaliser les processus afin de respecter l'échéancier du projet et permettre le bon fonctionnement de l'équipe. Au cours de la mission de facilitation de trois mois, les participants ont engagé un dialogue clair et constructif sur l'exécution du projet. Le résultat a été une prise de décision efficace et une efficacité accrue.
Un autre projet récent a impliqué une nouvelle campagne marketing majeure pour le groupe. Avant de commencer à travailler sur le projet, l'équipe a pris une journée pour améliorer les relations au sein du groupe. Les rôles des personnes ont été clarifiés et leurs visions respectives du projet ont été exprimées. Les désaccords potentiels ont ainsi été mis sur la table, sensibilisant les membres de l'équipe aux intérêts et aux préoccupations des autres. Cette session a instauré une dynamique de travail qui s'est finalement avérée payante en termes de fluidité d'exécution ultérieure du projet.
3/ Quelles tendances voyez-vous émerger dans le domaine de la médiation/facilitation de projet?
Morgane Mondolfo
Certaines entreprises legaltech intéressantes proposent des solutions numériques pour les litiges de bas niveau en matière commerciale et de consommation. Je vois cela comme faisant partie d'une tendance mondiale vers une prise de conscience accrue de la valeur de la médiation.
L'acceptation généralisée du travail à distance ainsi que la transformation numérique ont eu de profondes répercussions sur les méthodes de travail dans le monde entier. Ces changements ont également conduit au développement de la médiation à distance, facilitant la médiation transfrontalière — particulièrement utile aux organisations mondiales. Les techniques de médiation s'adaptent à ces évolutions. La médiation est un état d'esprit qui contribue au bon fonctionnement des affaires mondiales et mérite d'être promu auprès des managers.

En parallèle, les avocats devront être formés afin de maximiser les taux de réussite dans la conclusion d'accords par la médiation car ils sont généralement impliqués dans le processus et doivent conseiller leurs clients afin de parvenir à des accords solides.

Sophie Cléjan
Chez Orange, la direction est montée au créneau et s'est penchée sur la problématique des difficultés relationnelles. D'après ce que j'ai vu ailleurs, les initiatives de facilitation de projet varient dans leur approche et leur portée. Dans certains cas, des techniques de facilitation sont utilisées mais ne sont pas nommées comme telles. La décision d'établir une fonction de facilitation de projet dédiée doit venir de la haute direction et cela implique souvent un obstacle culturel en raison de la peur d'admettre que les relations humaines peuvent entraîner des problèmes.
La médiation est un outil qui peut profiter à tous les types de communautés ou de groupes. Le rôle du médiateur est d'apaiser les tensions en facilitant et en encourageant le dialogue. Le processus implique d'examiner de près les moments où des problèmes surviennent et de permettre une discussion honnête. Plus globalement, il s'agit de répondre aux difficultés inhérentes aux relations de travail. La médiation est à la fois un état d'esprit et une méthode rigoureuse destinée à permettre de passer d'une volonté de convaincre à une capacité de comprendre.
******
Morgane Mondolfo
Morgane Mondolfo | LinkedIn
&
Sophie Cléjan
Sophie Cléjan | LinkedIn
Share your experiences & comments!