Over a year ago, EACC Texas joined as the newest chapter of our transatlantic network. 
Katherine Prewitt, Executive Director of the founding European American Chamber of Commerce (EACC) Chapter in Paris, spoke with Erin McKelvey, Executive Director of EACC Texas about this transition.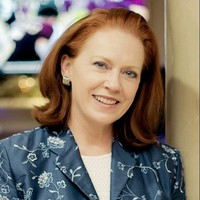 Erin McKelvey
Executive Director, EACC Texas
Katherine
Erin, could you speak about the move to join the EACC network and what prompted it?
Erin
I was part of the former French-American Chamber on and off for over 25 years. In Texas, there is a large international business community, and the platform of the EACC was appealing to our membership after four decades as a Chamber. Our Board saw the challenges of the pandemic as an opportunity to make a thoughtful transition to this broader platform.
Katherine
So how has this wider scope – from France to Europe – affected your role as an executive director?
Erin
Being no longer single-market specific means that we are having more of a focus on not only commerce, but on trade policy. That is an area I really enjoy as part of my learning curve, and most bilateral chambers of commerce focus solely on business whereas the EACC network has a major focus on how trade policy affects business.
Katherine
And how has it changed members' experience, and their expectations?
Erin
We [EACC Texas] are now bringing events to our members across the state: for example, we accompanied the EU Delegation at SXSW in Austin, held trade policy discussions with them in Dallas and Fort Worth and hosted a program in Houston. In general, our members have been invited to more timely programs at a significantly higher level and they are experiencing a larger value proposition.
Katherine
It's interesting that you haven't just expanded your mandate in terms of European countries, but you've also expanded your mandate in terms of territory in Texas.
Erin
Absolutely. As we broadened to European, we also broadened to include all of Texas, and we're a big state, we're bigger than France!
I knew based on early feedback from business leaders here that a broader Pan European focus was long-overdue in Texas. However, what we didn't anticipate was keen interest from government officials in both Texas and Europe to reach business leaders in Texas. In the year since we joined the EACC network, we have seen the effects of what we've put together: the European trade officials are spending more time in Texas with us, and they are now sharing the message of the EACC to other European Delegations in Washington and Europe.
Katherine
It is hard to believe it has been just over a year since Texas joined the EACC network. We've already worked on various initiatives between our chapters.
Erin
Yes, having a transatlantic network to create programs with has been transformational. For example, Texas recently did a webinar on Hydrogen and the energy transition with our NL Chapter attended by members throughout the EACC network. It's a pleasure to work and interact with our Chapters and making introductions between our members on both sides of the Atlantic! It is a significant difference.
Katherine
That's great to hear. Thanks, Erin. We look forward to working together with you on many projects, and to bring our chapters – and our members – closer.