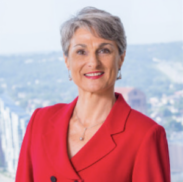 Co-Founder and Chief Marketing Officer at Altix Consulting, Advisor at Les Conseillers du Commerce Extérieur de la France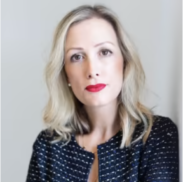 Executive Director at AIFS Abroad and Co-Founder, Global Experiences Internships
---
Why is this issue important? Who is affected?
Anne Cappel
International internships are great opportunities for interns and host companies. Discovering a new country, a new culture, and a new language is highly stimulating for a young person, and often helps jumpstart an international career.
Many companies recognize the positive impact of welcoming international interns. They also must understand their responsibility involved.
Onboarding an international intern is more complex than onboarding a domestic intern, largely because of the additional legal and logistical considerations. Successfully securing a working permit or visa is only the beginning. International interns need additional support and resources to help them acclimate to a company's culture and language. It is particularly important for supervisors to be attentive to cultural differences: Is the culture of the host company formal or more relaxed? For example, an intern who calls a German supervisor by their first name might get a disconcertingly icy look in response!
Equally important is to pay attention to the emotional state of the intern who as a young person may be feeling homesick, isolated, misunderstood, frustrated or even unsafe, and does not know to whom to turn.
Emily Merson
The global exchange of people and ideas has always been central to innovation and the strengthening of intercultural ties and trust between nations. The movement of young people between Europe and the United States and the reaffirming of strong connections is both a commercial and diplomatic imperative. For a university student or young professional, an internship abroad is an immediate professional learning opportunity. For the business or organization, it is an extra pair of hands and a new perspective on a project, but also an opportunity to build global awareness. A good international internship is a win-win experience.
It is important to invest some time into training plans before the program and ensure regular supervision during the stay. I have been leading an international internship organization since 2001, and I have found that putting in place a set of best practices and tools is the best way to ensure success for both sides.
---
What have you seen on the ground?
Anne Cappel
When I set up an internship program for an organization I worked for, I established a buddy system, where interns were paired with "buddies" of similar age to help them acclimate. This system also helps discern early signs of distress.
Compliance with local laws and regulations is critical and needs to be part of onboarding. I recall the situation of an underage French intern who ended up in an American jail for 30 days for underage drinking in public and exposing himself to a female who reported him to the police.  While unacceptable in any country, the harsh legal implication was incomprehensible from the French intern's view.
Language barriers and communication styles can be challenging for both the intern and the supervisor. Both interns and host companies need to be aware of these differences and approach communication with openness, respect, and a willingness to adapt. To accelerate the onboarding of interns, I usually recommend that supervisors set up informal "meet the intern" sessions at lunchtime or after work. These give interns the opportunity to share their views and observations with colleagues and talk about their home countries. They can even prepare a few slides with photos and fun cultural facts. This is an immediate icebreaker, and in the US will most likely lead to the intern being invited to after-work social events with colleagues.
Emily Merson
In the last 20+ years we have had well over 10,000 interns take part in global internship experiences, mostly US university students in Europe. There are of course so many stories, mostly wonderful. It is often the most enriching time in the lives of these young people—in fact 95% of them will report that this was the most important educational experience of their lives. Leaving their comfort zone to be immersed in the world of work often for the first time helps them to develop self-awareness and a sense of their own identity. In my experience, two to three months are enough for an intern to increase confidence and gain clarity about their next steps.
Some of our longest host-organization partners are in Italy, some of which we have been working with for 20 years. I learned recently while in Milan that many ex-interns from the US either subsequently return as employees or develop business connections with Italy. Companies also report better understanding of how business in works in the US and develop more effective methods of communicating cross-culturally. American interns are wonderful at de-coding cultural mysteries for their European hosts.
---
What's coming next?
Anne Cappel
Companies are increasingly seeing the benefits of participating in international internship programs and understand that these benefits far outweigh the risks and challenges. International internship programs help host companies bridge cultural and language gaps with regions of the world where they either operate currently or wish to develop their business. International interns often facilitate working relationships in cross-cultural teams, and their presence can serve as a daily reminder of the importance of the intern's country to the company.  International interns' work often supports projects and initiatives with an international scope.
A few years ago, a French CEO whose company had recently launched a one-man commercial office in the US, asked me to find him an American intern for the Paris headquarters. The intern and the CEO shared an office, providing the CEO with a daily reminder that the US was a top priority for the company. It also helped him improve his English. The experience was a great success for both parties!
In conclusion, although onboarding an international intern requires additional planning, resources, and support, the experience is always enriching for all concerned, and can create lifelong ties. For those who are held back by fears of administrative and logistical complexity, consultancies exist who are there to help.
Emily Merson
In the last ten years, international internships have become much more accepted in the fields of international education and global recruitment. I hope that government policies will continue to support access to these experiences.
Just as the world of work has changed post pandemic so has the world of global internships. Virtual internships are now part of the hybrid work environment, helping to prepare young people for situations where it will be necessary for them to move between in-person and online settings. Many of our international interns work in person only part of their time, which can be a challenge, but can also be wonderful.
Some organizations are still unsure as to whether remote working is adapted to internships, but I believe that the globalized economy makes the role of global internships even more relevant.
Other effects of the pandemic have been the emergence among interns of certain mental health challenges, and gaps in understanding of social and professional etiquette. As we all recover and look to the future, however, I am confident that greater awareness and sensitivity will allow for an increase in internship opportunities.
&